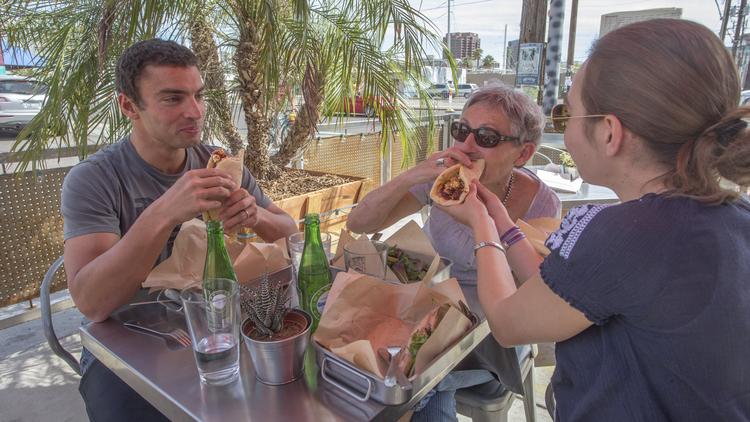 The study found that six of the best revenue days for Arizona restaurants in 2017 happened during spring break, with the top days being March 3, 4, 11 and 25, said Brad Plothow, Womply's vice president of marketing.
In 2017, those days fell on weekends, during which Womply found Arizona eateries had a 21 percent increase in revenue compared to other weekends outside of spring break.
Plothow said having data like this is important to small and independent restaurants. It can help them take advantage of busy times and be prepared for the influx of customers.
"You need to know how to staff your restaurant to cater to big peak times," he said.
While producing the report, Womply considered the first three weeks of March as spring break.
March, considered peak tourism season for Phoenix and most of Arizona, also was the best sales month for Arizona restaurants, according to Womply's report.
Arizona doesn't just get an influx of families, high school and college kids during the spring break season. The first three weeks of March also are prime Cactus League days, which draw hundreds of thousands of people to the region each year. Womply's report didn't mention the potential impact of the spring training games.
While Arizona is a traditional spring break tourism destination, other top destinations such as Southern California and Hawaii didn't see any bump in their revenues, according to Plothow.
Surprisingly, local restaurants in Arkansas, Georgia and Nevada saw a positive impact on sales during spring break, he said.
Womply's data comes from analyzing transactions at 26,000 small, independent restaurants in all 50 states during every day of the 2017 calendar year.
By Brandon Brown  – Reporter, Phoenix Business Journal